2023 Mazda CX-50 2.5 Tubro Premium AWD
I recently purchased the Corksport Short Ram Intake for my new 2023 CX-50 Turbo Premium and installed it. While I love turbo noises, my wife disagreed so I put it back to stock. I will say that it adds a significant amount of intake and turbo noises as compared to factory, so if you like lots of turbo noises, this is for you.
The Intake was installed for maybe an hour before I removed it, so it's in new condition. It's the black silicone tubing and black filter variant.
$200 shipped or local pickup in the Richmond, VA area.
More info on the Corksport product page here:
Improve the performance of your Turbo CX-50 with the Power Increasing Short Ram Intake System. The high flow filter and CNC precision MAF housing increase power and give you great induction turbo noises.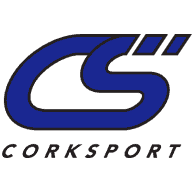 corksport.com